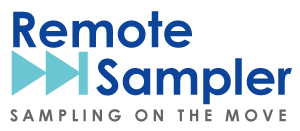 Remote Data Capture for a Mobile Workforce
---
Remote Sampler is a sophisticated, secure and state of the art mobile data capture system that is designed specifically for the UK and European Water Industries.
Each water sampling technician operates remotely with a handheld device linked through a central hub to a Laboratory Information Management System (LIMS). Data collected on site is transmitted wirelessly back to the lab as soon as it is recorded.
The system improves sample data quality by reducing transcription errors while allowing existing accredited sampling procedures to be followed.
Water companies across Europe are already using Remote Sampler to process thousands of samples a week, Contact Us now to discuss your organization's sampling needs.